Micro Ring Hair Extenstions
I'm sure if you've looked into having hair extensions at all you would've come across the micro ring method by now. Well, I do things a little differently here! I have sourced the smallest type of tubes to use for our micro ring hair extensions. These tubes flatten completely so that the connections are super discreet and also feel really comfortable. They come in a huge array of colours, making it easy for me to find the colour best matched to your hair.
It's worth adding that I do not and will not use just any old micro rings that you can get online or in the shops, but have in fact designed and produced my own out of the strongest metal available.  I've been using these for years and my clients love them, mainly because they can be less than half the size of rings used elsewhere. 
I cannot give you a price for hair extensions without knowing a little bit more from you. To get a better idea of pricing I recommend booking a FREE consultation or email info@elizabethclare.co.uk attach a photo of yourself and description of what you are hoping to achieve I will get back to you with an approximate quote.
Why Choose Micro Lock Extensions?
No glue, adhesive or keratin bonds involved so there is no excessive force applied during removal and therefore no damage

Micro lock extensions with high quality Europen or Russian hair will last three months before requiring maintenance (tightening) due to hair growth, at which point, unlike glued-in extensions 100% of the extension hair can be reused

Can be worn back-to- back so you never have to ever be without your extensions
It is really important that the micro locks are not visible at any time, with any style under any conditions. To ensure that the extensions remain undetectable and blend seamless with the natural hair I often uses 3 different sizes of micro rings.
Tiny rings, which mimic the size of keratin bonds, around the perimeter, small ones on the sides and standard sized rings in the back. In using 3 different size rings the extensions remain invisible and provide better weight distribution and comfort.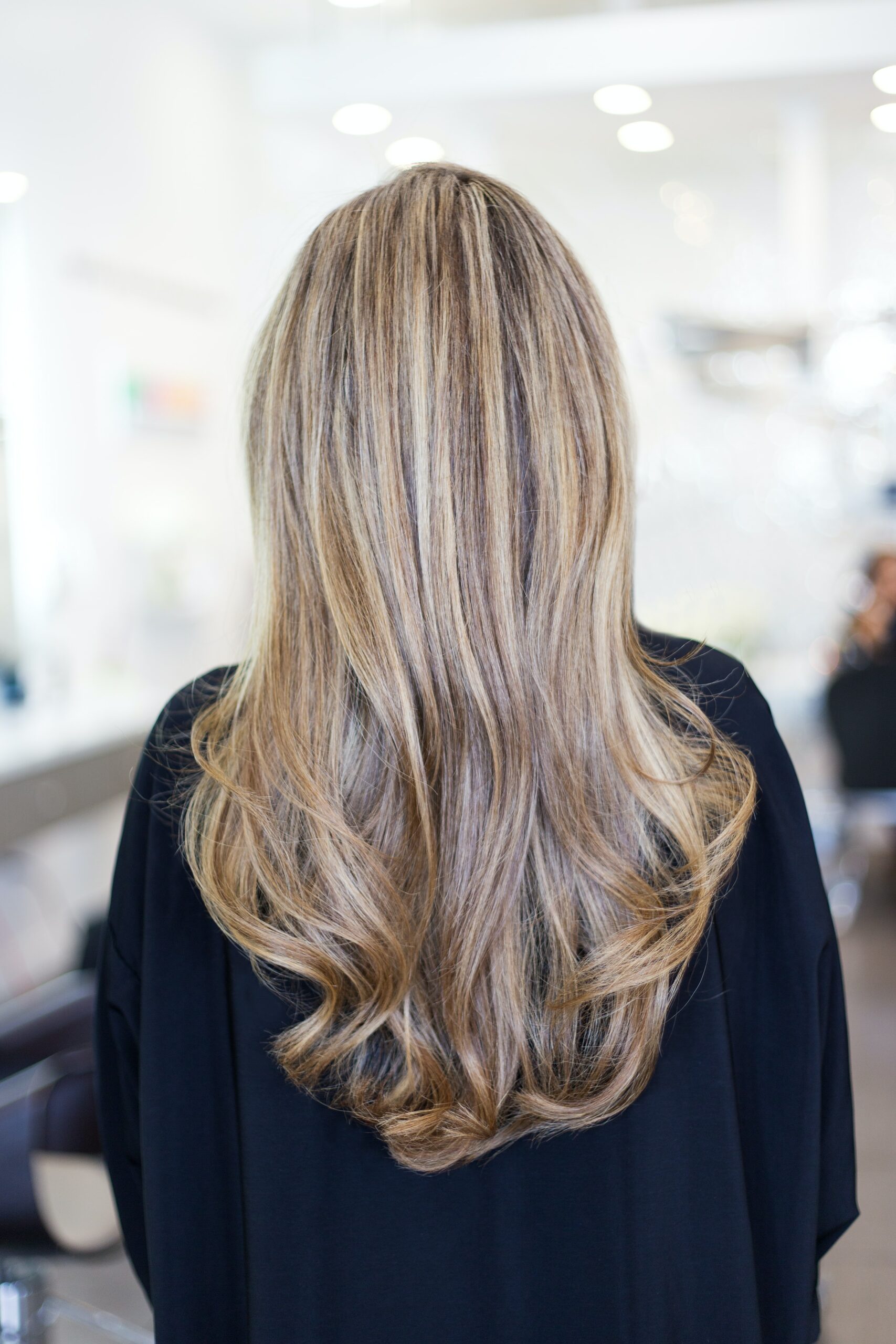 What Hair Do You Use?
European Hair – Largely from Italian and Spanish origin, this hair typically has a beautiful natural body wave and silky soft texture.  From natural dark brown to white blonde, and everything in between, this hair is the perfect match for those with a natural movement in their own hair type, and hugely versatile in terms of general styling.
Slavic Hair – Sourced from across the East Slavic nations: Russia, Ukraine and Belarus, our straight hair range remains our most exclusive range.  Characteristically it's very different to wavy as this hair is typically naturally straight therefore perfect for those wishing to match their own (straight) hair or specifically seeking to achieve a more linear style.  Although priced at a premium, this exquisite hair type is silky soft in texture, and remains the ultimate in hair extension decadence.  
How Do You Ensure An Exact Colour Match?

 With so many different hair colours, textures and lengths we all wear today the optimal colour and texture blend is almost always achieved by combining hair from several different shades of ponytails. In doing this, I can ensure that there is no stringy colour separation as often happens when using pre-bonded hair extensions that come in a single texture and a solid colour.
During the consultation process you are invited to view the European and Russian hair I have in stock. Once your hair has been colour matched your ponytails are ordered in, on receipt of delivery I personally bond the hair into tiny strands making sure the extension hair will perfectly match your natural hair ready to fit in advance.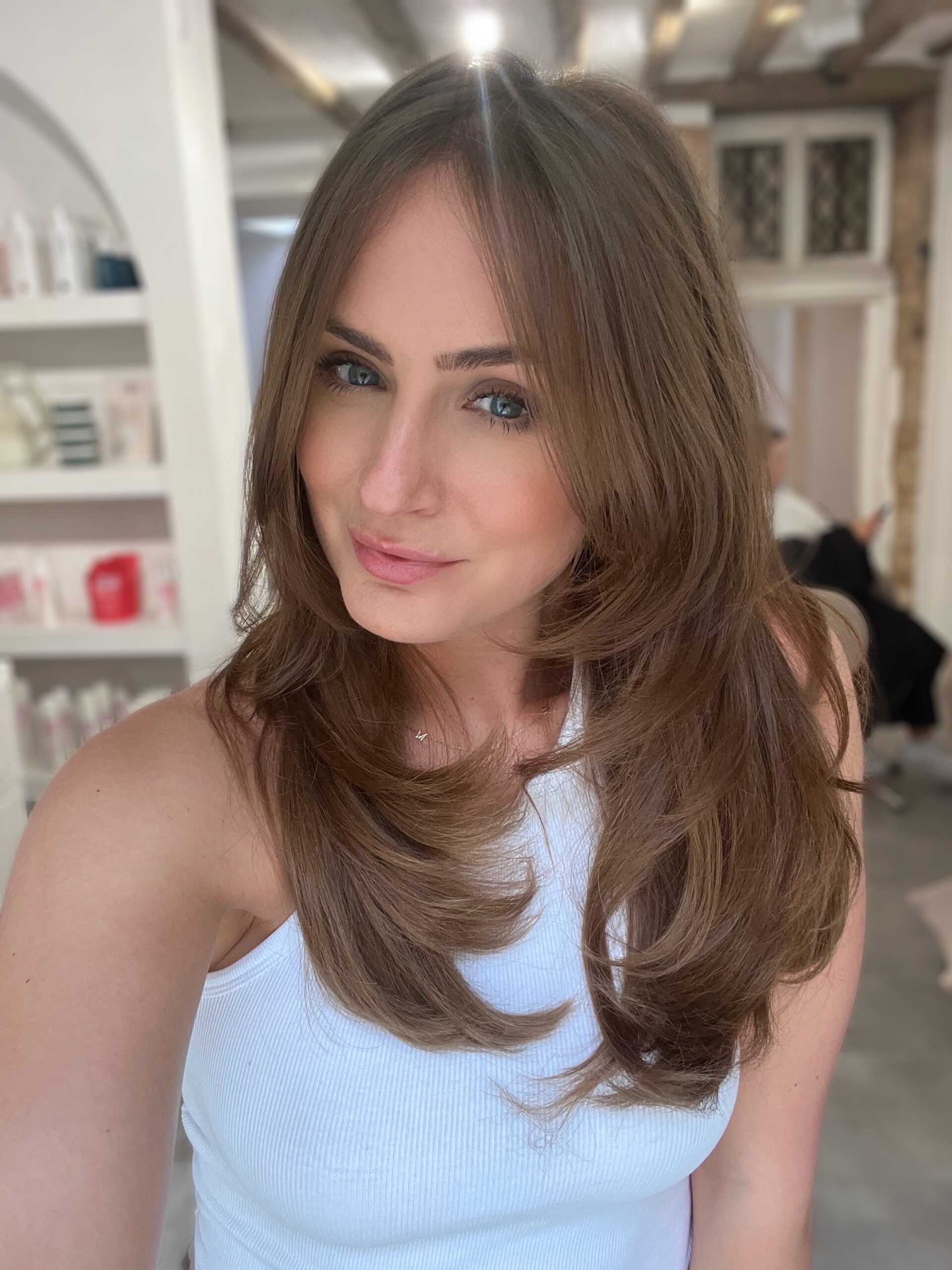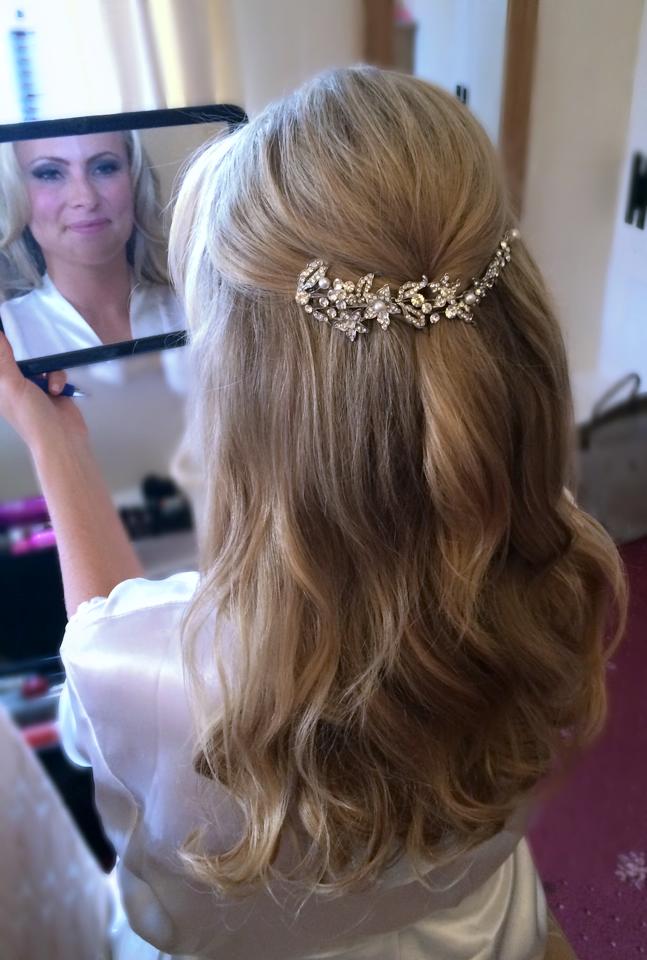 Consultation
I will arrange a FREE initial consultation at your convenience. There is no obligation upon yourself.
During the consultation you will be taken through the exact process, the different hair types offered and will be given a personal approach in terms of what you are looking to achieve.
PLEASE NOTE: Prices vary according to personal requirements, natural hair type, length, density. An accurate quotation can only be given after an initial consultation. I supply lengths starting from 8" – 30".
All orders are bespoke, white blonde and grey tones are also more expensive.
First Application
The initial cost includes:
✔️ Pre Bonding Of Hair
✔️ Application Of Hair
✔️ Blending & Styling
Subsequent Reapplications
The cost for subsequent reapplications includes:
✔️

Removal Of Extensions

✔️

Re-tipping & Reapplication of Extensions

✔️

Blending & Styling.
Any additional hair required for a reapplication will incur an additional charge and would be discussed before your maintenance appointment.
For maintenance appointments,
100% of the extension hair can be re-used
. With correct after care the hair will last up to 12 months.
The cost of maintenance is charged at £50.00 per hour and the appointment typically takes anywhere between 2 – 4 hrs.
Maintaining your micro lock extensions could not be easier. With micro lock extensions, you can wash, blow dry and style your hair as you normally would.
Removal is very quick and easy. The micro lock slides off the hair, leaving it in perfectly good condition. iI recommend clients see me for for maintenance every 6 – 8 weeks to ensure your hair stays in healthy condition.
Deposit & Payment
A 50% deposit is required to secure your appointment. The remaining fees are payable on the day of your appointment by cash or bank transfer in advance to booking.
Payment Terms & Conditions
All deposits are non-refundable, so please be certain that you wish to proceed with the hair extensions fitting before booking an appointment. Cancellations will result in deposits being forfeited as a cancellation fee.
All deposits are required immediately upon booking your application appointment. Elizabeth is unable to book any application of hair extensions without payment of a deposit.
72 hours notice is required to reschedule an appointment. For appointments rescheduled with less than 72 hours notice, the deposit will be forfeited as a cancellation fee, and you will be required to pay a new deposit for the rescheduled appointment.
The remaining fees must be paid on the day of the application appointment.
Payments may be made by cash or bank transfer in advance. We do not accept card payments on the day, cheques or American Express.
Refunds and/or replacements are not given under any circumstances.
Reapplication deposits are due 1 month in advance to secure your appointment.
Our current offer is provided as a guide only. Prices vary according to individual requirements, natural hair types, hair density and hair colours. Since every client is unique, an accurate quotation can only be given after an initial consultation.
Elizabeth reserves the right to amend prices at any time without warning, at her own discretion.
All our prices are inclusive of VAT at the current rate.